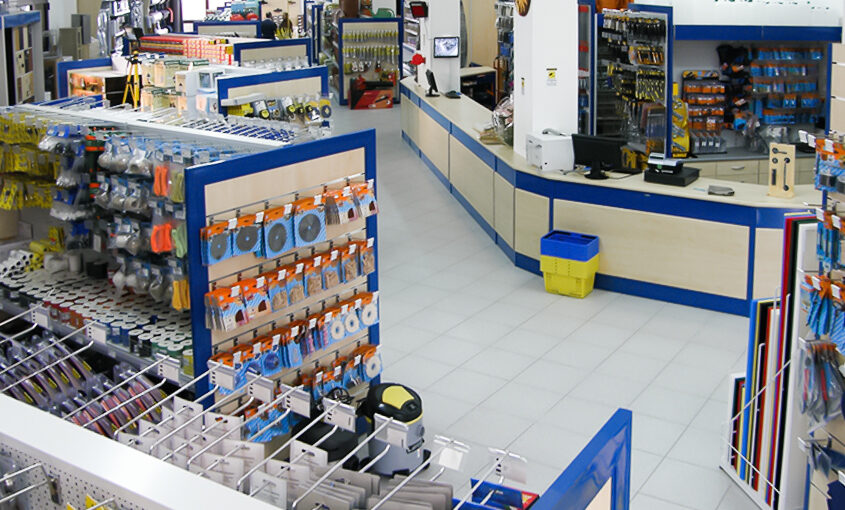 Space organization in a shop
Scaffsystem's solutions for exciting retail spaces derive from our long experience in the industry. We do all our shopfitting and installations through our own in-house team, combining esthetical values and productive layout for retail display.
Our technical department provides clients with the most adequate solution which must take into account balancing, time, cost and quality, visual and general merchandising for complete turnkey store environments according to each specific project.
Moreover, since all businesses are aware of how important first impressions are, we also focus on reception desks and counters by providing metal or wooden finishings which combine solidity and functionality, always equipped with drawers and shelves to give complete solutions with a balanced mix between colours and materials that must be a good reflection of clients' company and brand.